News of 23 January 2019
Police 2019 visiting PIV
As part of the nationwide campaign "Riegel vor! Sicher ist sicherer.", the experts from the police crime prevention department of the police Oberhausen and from the district of Mettmann recently visited the Testing Institute Locks and Hardware [Prüfinstitut Schlösser und Beschläge Velbert (PIV)].
Here, the police advisors informed themselves directly how exactly the testing and certification of the security technology recommended by the police for the prevention of burglaries is carried out. They got to know the different test ranges and watched a burglar resistance testing. The police officers also learned about the procedures, contents and results of the tests.
In the PIV the participants got a good impression of how the burglary resistant products are tested. So they can explain and recommend them even better in the context of their advice on burglary protection. The aim is to support citizens in making their apartments and houses safer. In this way, the police want to contribute to further reducing the number of burglaries.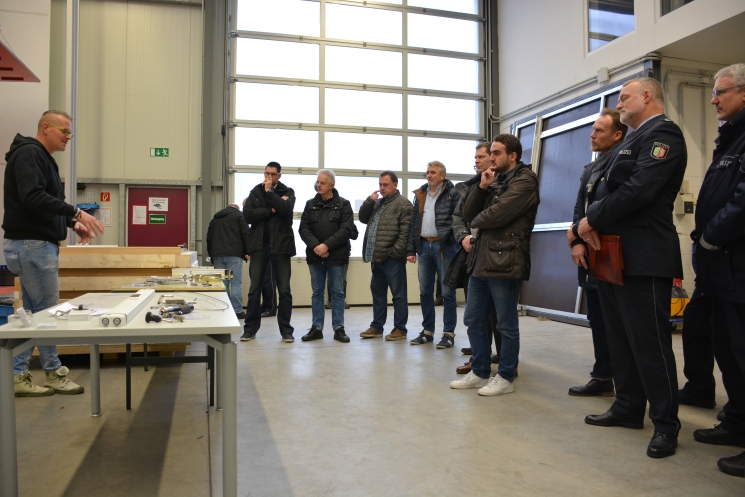 Experts from the police visit the Testing Institute Locks and Hardware Velbert.