News of 25 February 2019
Course participants in the field of construction elements as guests at PIV
As part of the training course for technical specialists in the field of construction elements at the ZHH-Bildungswerk, the participants were recently guests at the Association of German Lock and Fittings Manufacturers [Fachverband Schloss- und Beschlagindustrie (FVSB)]. After the welcoming, the participants learned about the topic of standards in a presentation by FVSB managing director Stephan Schmidt. Afterwards they visited the Testing Institute Locks and Hardware [Prüfinstitut Schlösser und Beschläge Velbert (PIV)] to learn about burglar resistance and to watch an RC2 test.
In the course "Technical Specialist in Construction Elements (ZHH)", the participants are trained in all important product ranges of modern construction elements. This knowledge should enable them to apply it in sales and to use it in consulting.
In total, the course consists of five one-week seminar parts with contents such as lectures, workshops and final tests, which are spread over approx. 1.5 years. Between the seminar parts, the participants work on correspondence letters with written tests. At the end of the course, there is an final examination. If the participants pass, they receive a certificate from the ZHH-Bildungswerk "Technical Specialist in Construction Elements (ZHH)".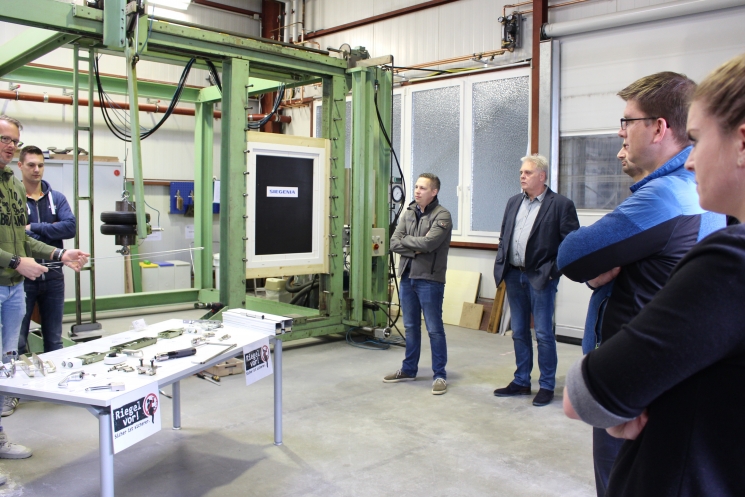 The participants of the ZHH training course visit the Testing Institute Locks and Hardware in Velbert.